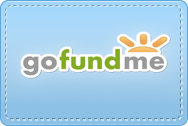 I have humbly created a gofundme project so I can complete my Baby Loss Doula certification.  I need your help!  Here are the deets:
My first baby was stillborn.  I was 19, in a new city, in a military hospital, with no one but my husband with me.  I didn't get to see my son and wasn't given any options for burial.
Three years later, my second baby was born and died 5 days later.  This time, the nursing staff encouraged us to spend as much time with our baby as possible and helped us make memories with him.  We were given support group information and these folks got us in touch with funeral and cemetery people who were wonderful with baby loss folks (many aren't!).  The difference in my grieving process for my second son was so much easier because I was treated as a mother and my son was treated with so much dignity and respect.
Sadly, many families are still treated as though losing a baby is nothing to be upset over.  Can you imagine going through labor knowing your baby will be born dead?  I can and having to make decisions at this horrible time in your life is excruciating because there is so little time to do it, but years to live with the aftermath of those decisions.  I want to be there with women going through this agony to help them make the best decisions they can for themselves and for their baby at an unbelievably difficult time.  This is the only time they will get to parent these sweet little babies – help me help them . . .
To complete my Baby Loss Doula certification through Loss Doulas International, I need to complete a childbirth class.  Such a class is coming to my hometown (a rare event!) and is being put on by DONA.org.  The cost of this training is $145 and I do not have this in my budget to pay the tuition by September 19.  I need your help to do this . . .
This class is part of a 3 day training for Birth Doulas.  I need the first day for my Baby Loss Doula certification.  I would really like to take the entire 3 day training to become a Birth Doula.  My dream is to be a birth doula for women going through a pregnancy and birth experience after a loss.  Rainbow pregnancies are one gigantic roller coaster!  Having a birth doula who understands the fears and craziness of subsequent pregnancy would be a gift.  I wish I had had one for my two surviving rainbow babies!  
These extra two days are $425 making the 3 day training session $570.  I'm asking for your help in raising this money.  Should I be fortunate enough to raise more than this amount, the extra money will go into a fund to pay for Prenatal Yoga Teaching Training (I am a yoga teacher) that is not available in my town.  I want to teach prenatal yoga to mommies pregnant after loss. The total cost for the closest training is $2500.
Please help me help these women!  Pregnancy loss is so misunderstood; pregnancy after loss is even more so.  I can help these families, with your help.
Thank you so very very much!
In memory of Andrew John and Mark Adam Pruett and all the babies gone too soon . . .
---