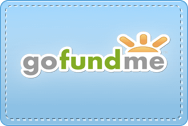 In 2014, I had a successful GoFundMe campaign to complete Baby Loss Doula Training.  Thank you all so much for helping me achieve that dream.  In 2015, I completed the requirements and am a certified baby loss doula.  I help women and families in my community as well as across the country (and even one in Australia!).  I do this work as a volunteer, and as a woman who went through labor knowing my baby would be born dead (and knowing after delivery that my second son would die as well), I understand the need for women to have someone help them make plans for their birth when they know their baby will not survive.  This work is truly a labor of love.  These babies are wanted and cherished and these few moments (or days) after birth is the only chance their parents have to parent them.  I help them decide how they want to do exactly that.  You helped me achieve a dream come true!  Thank you thank you thank you!
On that first GoFundMe campaign, I had a wish list that included Prenatal Yoga Teacher training.  I am a registered yoga teacher (RYT) and now it's time for me to take the next step in helping women who experience pregnancy/infant loss and to full fill that first campaign.  Pregnancy after loss is an incredibly emotional roller coaster.  Yoga helps with anxiety and stress; yoga for women who are pregnant again after pregnancy loss not only helps with grief but also with the fear that goes with another pregnancy.  It also helps with bonding with the new little one while holding space for the love for the baby that died.
I want to bring yoga to these women and I pray and hope you'll help me.  My goals are to teach locally, to offer private lessons both locally and via skype which includes grief coaching and to make yoga videos for women who are not local or wish to learn over the internet.  I have yet to find anyone who is serving families in this way.  It's needed – and badly!
I need your help to fund my training.  And good news!  Since my first GoFundMe where I thought I'd have to travel to San Francisco, there is now a prenatal yoga teacher training in my area (where I completed my 200 hour yoga teacher training) beginning in January 2017, provided there are enough signups at the training studio.  I need $1370 by January 1, 2017.  The additional amount to $1500 is for the fees that GoFundMe and WePay charge for this fundraiser (7.9% plus .30 per donation).  Can you help?
My wish list items include:  hoping to be certified in chair yoga and gentle yoga so that I can teach seniors at my church.  I am a Registered and Certified Yoga Teacher.  It would be helpful to be certified in chair yoga ($695) and gentle yoga for seniors ($495).  I can teach these now; however I am not certified and in teaching seniors, certification is extremely helpful and valuable.
I am in the process of creating my own brand of Yoga for Grief and I hope to debut that in Summer 2017.  In the meantime, I humbly ask you to help me help women grieving a pregnancy loss and/or trying to conceive/are pregnant again after a loss(es).  Getting back in touch with your body after such a loss is so important and vital.  Yoga can do this; someone trained in pregnancy loss support AND yoga can help these women move forward with less anxiety which always is better for baby!  Help me be that person.
To donate, click here.  And thank you for sharing this information with your friends and family.
From my heart to yours,